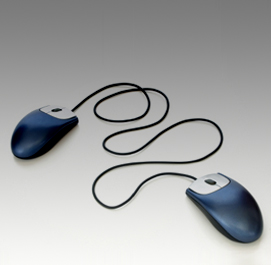 Hardware & Software
IT-F1 Ltd has agreements with the leading hardware and software manufacturers allowing us to supply all of your business requirements.
IT-F1 can offer a comprehensive server and network monitoring service. This allows your servers to be constantly monitored for uptime, critical process availability, and overall system performance.
Our remote support software can monitor your server 24 hours a day. Any problems or faults that occur are automatically sent to our engineers allowing us to be proactive with our maintenance. Remote system monitoring can be purchased on a monthly basis according to the extent of the systems monitored.

IT- F1 provides Mac support for OSX onwards networking, printing and now more common than ever the mixed platform office environment. With perhaps a designer with a Mac, a director with an Ibook wanting to connect to a windows network and server to get files and email. ITF1 have had many years experience in this area and can help iron out any issues you might have.
If you are looking to install new computer equipment for your business then IT-F1 Ltd can provide you with every type of hardware you may need. IT-F1 Ltd have agreements with the leading hardware and software manufacturers, allowing us to supply everything that is required for a computer network, from the cabling, right up to the fastest servers on the market, all at competitive price levels and with quick delivery times. If you are unsure of what network configuration, hardware or software you may need, we can visit and discuss your requirements.
Through our extensive knowledge of both hardware and software packages we are able to recommend the right product for you and your business. Be it PCs, Printers Network products or you simply just need some advice on which software package to buy. We are able to supply all types of equipment quickly and at a competitive price with the added security of our instillation and support services to make sure you get the best from your new products.
This is IT-F1 Ltd first point of contact with new clients and allows us to examine the current system and networks.
Site Audits
A full site/system audit will be carried out during the initial support contract period, how much time is allocated to it will be dependant on your individual SLA. This allows us to identify hardware and software on the system, we will then suggest any improvements we feel would benefit your system along with the prioritising them for you budget.
The systems information collected during the audit helps to highlight potential weaknesses and allows us to address many support issues within your routine maintenance schedule. This also ensures that if your primary IT-F1 Ltd engineer is unavailable, another member of our team can quickly understand your system and solve your problem.