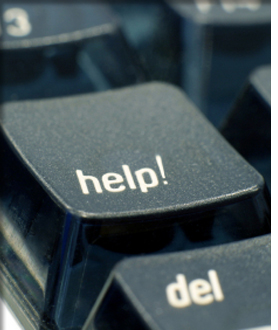 Installation & Support
IT-F1 LTD offers a range of support solutions, which can be tailor-made for you and your business. Be it ad-hoc or our Monthly Support Contract our engineers will have you back up and running in no time. As a client of IT-F1 LTD's we will already have a comprehensive knowledge of your I.T. system. We offer complete Server and network support, post installation PC & Laptop support.
Whether you want to outsource all of your IT system support or simply require second-line support for existing staff, we can provide the specialist skills and experience to help you. Contact us for more detail about our system support contracts and make sure your IT systems have the protection they deserve.
IT-F1 LTD provides a reliable, professional, and cost effective solution for the home user. From everyday problems like email, Internet, Antivirus and wireless broadband more serious problems like hard drive and other hardware failures, we can help.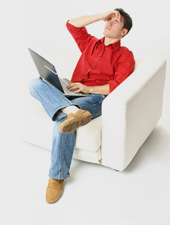 Email
Internet
Antivirus
Antispam
Wireless networking
Hard drives
IT-F1 Ltd can provide services for recovery from an unforeseen loss of data.
Your company data is the core to your business. IT-F1 Ltd are able to advise you on the best course of action to protect yourselves from data corruption or loss.
Need help now? If you have already experienced a failure and do not have a backup of the files IT-F1 Ltd may be able to help, we are able to recover data from hard disks that have been corrupted or formatted as well as data that has been accidentally deleted, if we cannot recover the data "in house" we can send it to our specialist Data recover partner who will examine and quote for the recovery of your data. They even have the ability to recover data from none working drives.
IT-F1 Ltd offer pay as you use support for HOME or Occasional Business Users
IT-F1 Ltd offer service level agreements, there is no need for you to pay large annual sums of money up front for a support service that you may not use. IT-F1 Ltd use a monthly or quarterly billing method. Depending on the findings of the initial site audit, IT-F1 Ltd decides on an amount of support hours that we think you will need for a month. This amount is invoiced monthly. A unique user logon is then issued; allowing you to log your support requests on our site (assuming web access is not the problem!) they then are escalated to our technicians according to the severity and the terms of your SLA. This allows you and us to monitor the response times and allocate labour times accurately. At the and of the month a summary of the activity for that period will be sent along with any additional charges incurred for hours over and above your monthly allowance and items supplied etc as per your own SLA.